Gen Z are making an impact worldwide, from the Americas to Asia Pacific, so we will take a closer look at what makes Gen Z in different parts of the world unique or similar compared to their peers in the rest of the world. In this blog post, we want to try and decode Gen Z in China.
By learning more about Gen Z in China, we can provide guidance to international CPG brands to achieve sustainable business growth in a key geography through a renewed understanding of a key generation. Specifically, we want to understand the implications of China's changing landscape for Gen Z consumer behaviour and identify winning attributes and gaps to be filled – specifically, how international brands can be competitive against local brands.
Why are we taking a dedicated look at Gen Z in China?
First, China's Gen Z is a force to be reckoned with based on population size alone. At the same time, the country's economic crisis following zero-covid policies and the abrupt departure from said policies, constitute the first time Gen Z is facing a growth crisis, meaning brands require a new approach to conquer new social dynamics.
Second, the next gen is switching up their dynamics with brands. New consumer trust in local businesses poses a challenge for global brand equities, as a higher consideration of local brands softens the power of global. International brands are only what their parents used to buy!
Third, Gen Z in China are showcasing a different media diet and shopping habits compared to their peers in the rest of the world. This will very likely mean an acceleration for new channels development coming from China, with advanced commerce channels requiring fast action and a dedicated approach from brands (just think TikTok!).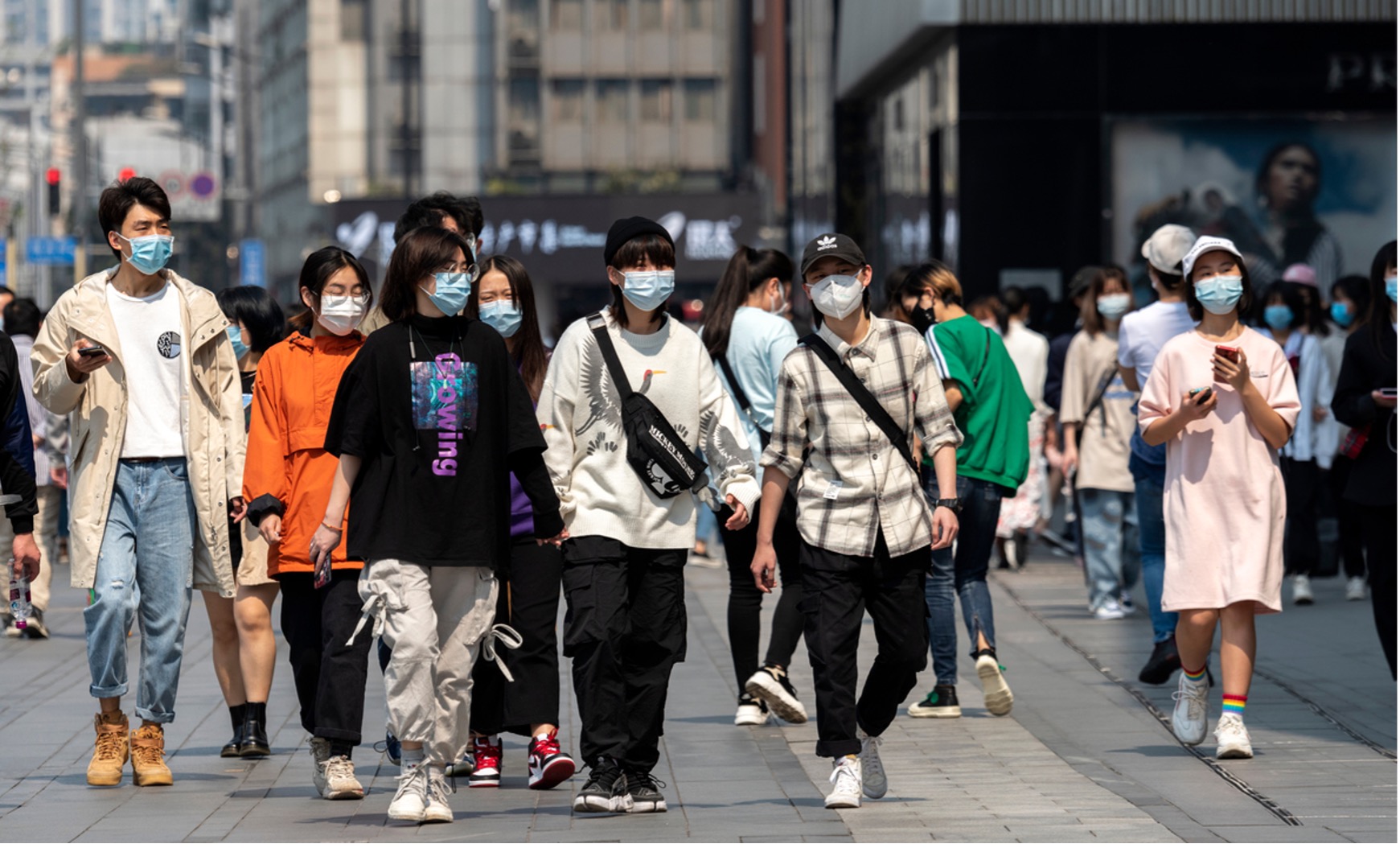 A force to be reckoned with
Chinese Gen Z represent a key demographic for any globally oriented brand: China has a Gen Z population of 280 million which represents one of the largest Gen Z population (trumped only by India, with a population of 398 million). Boosted by these numbers, Gen Z is already a significant spending force that consumer brands must pivot towards, as they contributed 69% to consumption growth in China between 2016 and 2021 (consumers aged 35 years and over accounted for only 31%).
While this is a generation that has always happily spent their money (or their parents' money), they are now confronted with economic worries that they have never known. The dooming economic prospect is now hitting Gen Z with full force, as zero-covid policies of local government that lamed national economics during the pandemic, are now abruptly abandoned. The dramatic consequence is that China's elite of tomorrow cannot find a job: More than 10M Chinese graduated university in 2022, into a job market that simply does not offer enough positions for all. Youth unemployment is roughly four times higher than general unemployment in urban areas, with no prospect of relief.
The economic pressures, such as the rising unemployment, are prompting a defiance response among Gen Z, where a culture of slacking off is now in vogue – rather than hard work which is usually a point of pride in China. 'Tang Ping' ('lying flat') and 'Bai Lan' ('letting a situation deteriorate') are 2 popular terms that describe Gen Z's new attitude.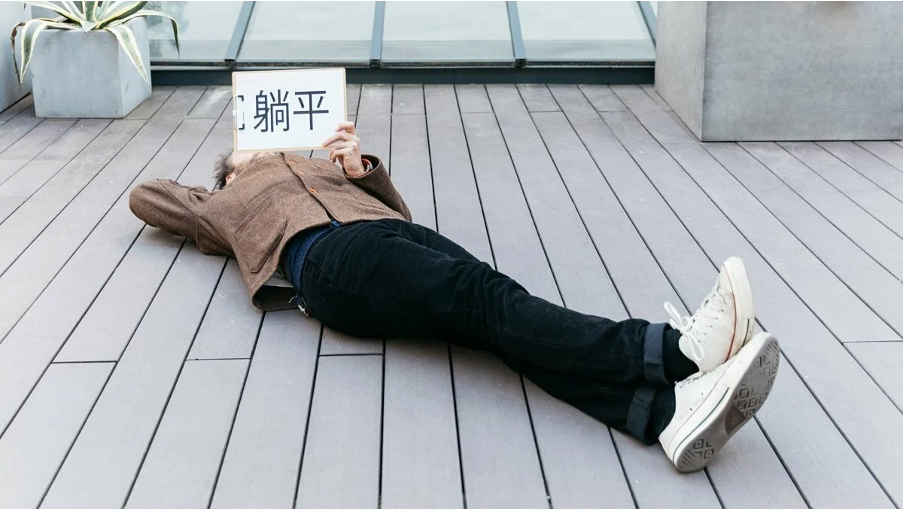 A challenge for global brand equities
Global brands are what Chinese Millennials or older generations used to buy, willing to pay a premium for foreign brands – today, local brands are winning with Gen Zers, with 76% having increasing consumption of domestic brands. What makes local brands so popular with Gen Z?
'Made in China' – Chinese Gen Z are reclaiming this label, choosing local brands because they are considered to have better quality than foreign brands. Likewise, local brands appeal to Gen Z with their creative aesthetics and new interpretations of popular products, such as Bubble Tea. With more than 140.5 billion RMB of annual sales made by milk tea shops in 2019, the success of bubble tea in China is well proven, from Shanghai to Beijing. Harsh competition boosted the number of innovations, including non-fruit flavors such as avocado, ginger, mango green tea, taro or mocha and toppings such as tropical fruits, lychee, coco cubes, aloe jelly, coffee jelly, coconut jelly or pudding.
Moreover, Chinese brands are incredibly attuned to the needs and expectations of Gen Z, and are able to translate this into new product innovations and trends at a much faster speed than international brands. Prominent example include the HEMA supermarket chain, which brings hundreds (!) of new products to market every week (!) or the Tiger beer brand, whose ad 'A bolder tomorrow' reminded young Chinese to rest for a minute and celebrate Lunar New Year (remember what I said earlier about defiance response to overwhelming pressure? Tiger Beer gets it).
Of course, there is hope for international brands yet! Brands can for example win in the Chinese market through nostalgic attachment: products such as Ferrero Rocher remind Gen Z of their childhood and give them that warm, nostalgic feeling that Gen Z crave.
More importantly though, international brands that fare well are the ones successfully appealing to that 'China chic' (Guochao) described above. Nestlé, for example, recently launched a range of ice cream branded Yuexinyi ('new Cantonese ideas') with flavors inspired by Cantonese cuisine. "We hope that the combination of tradition and innovation will not only represent the traditional culture of Guangdong, but also inject new ideas, so that Generation Z feels that it is fresh and interesting, rather than conservative", says Jiang Nini, senior vice president of confectionery and ice cream business – Nestle Greater China.
Another fantastic example of an international brand pulling all the right strings is Danish-owned Tuborg Beer which created Tuborg's Why Not! Rap alliance with five of China's hottest rappers at the moment. The alliance features VAVA (also known as China's Rihanna), Kkluv, Kungfu-Pen, Narchy Wolff and metaverse singer K, and released its first song in August 2022: 'Wild West' which endorses the brand through its lyrics. Within a month, the video had 2.37 million views and the Why Not Rap League hashtag 920 million views on Weibo.

An acceleration for new channels development
Let's talk social media. Not surprisingly, social media has the single biggest influence on Gen Z consumers (aka digital natives) on a global scale (39%, compared to 26% of blogs or websites, 15% friends or family offline or 8% traditional media). Of course, social media means something else for China's Gen Z than it does in the rest of the world, with Instagram and co. out of commission in the country. Chinese social media users spend their time, for example, on Little Redbook (China's foremost shopping platform), Douyin (Chinese version of short video platform TikTok) or Zhihu (a Chinese Q&A platform).
Much like their peers outside of China, Gen Zers rely heavily on social recommendations where word of mouth from friends and family are important. Gen Z want to hear from people close to them and close to their reality. At the same time, Gen Z consumers also highlight the importance and appeal of celebrity influencers. They are popular because they share a lot of information about a product they are endorsing, that Gen Z needs to assess if a product is up to their quality and aesthetics standards.
With that in mind, it does not come as a surprise that China is the social commerce powerhouse of the world, meaning that 70% of Chinese consumers are likely to buy via social media. There are many e-commerce platforms already catering to such social commerce (naturally allrounder WeChat comes to mind) but also players like Alibaba are joining the party with the launch of its new social commerce app 'Taibang'.
While consumers in the rest of the world are only getting started with social commerce, China is already taking the next steps – which is live commerce! China's live e-commerce reached an estimated $171 billion value in 2020, constituting +280% p.a. since 2017. Livestreaming caters to Gen Z's preference for experiential shopping, as it is entertaining, immersive, and really boosts the customer journey from awareness to purchasing. One of the biggest platforms is Taobao, accounting for 35% of the livestream commerce market.
Key take-aways for international CPG brands trying to win with Gen Z in China
Winning with the new generation in China requires a distinct approach – compared to previous generations and their peers in the rest of the world.
Local brands are more attuned to the needs of Gen Z. How can global brands compete versus local ones that are quicker in meetings Gen Z expectations?
What is the next thing that is happening in China that might go global in 2, 3 years? Be ready to adopt!
Reach out for more info on how to achieve sustainable business growth in China by re-connecting with Gen Z 💡