The power of cross-sector collaborations
Joining forces can be tricky, but when it's the right fit, you just know. This is applicable to many different aspects of life, starting from personal relationships to social aspects and last but not least to businesses.
If you ever came across a campaign that really caught your eye because you found it amusing, emotional or interesting due to a particular collaboration you know exactly what I mean. This is called a cross-sector collaboration.
As explained by Resonance, a global consultancy firm tackling social, economic, and environmental challenges, a cross-sector collaboration is when "two or more organizations work together across sectors – industry, non-profit and government to achieve mutually beneficial outcomes". This type of collaboration generally helps organizations achieve a mutually shared purpose and it can help businesses to gain a competitive edge. This article is going to explore how different business entities can partner to create an outcome that can be beneficial for both brands and for consumers of our generation.
In these extremely uncertain and complex times, transparency and morality from brands is fundamental. We are working towards making the world a better place for the next generation. As Gen Zers, we are looking for responsible action from businesses. In this context, 'partnering with purpose', as claimed by Steve Schmida, founder of Resonance, is necessary and becomes increasingly popular. Purposes can vary and be of different nature, the common factor is to fulfill the consumer's wider needs. There are multiple types of partnerships to consider, we identified four kinds based on the actual needs and trends of the generation
Social purpose achievable through cause marketing partnerships: In an age where transparency is vital, our generation wants to see an effort to tackle social issues such as the climate crisis and inequalities by every type of entity, from brands to governments to non-profits to singular individual people.
Belonging building partnerships: As a generation raised with cultural globalization, we want to contribute to the exchange of cultural values of different countries and converge different traditions (or at least try to). As a result, we can sometimes feel lost on where we stand and we are looking for a sense of belonging. A popular trend to accomplish this sense of community is gaming.
Mental Health partnerships: As constant exposure to media reminds us, there are so many crises in the world – sometimes, we need our wellbeing to be considered. In case you haven't already noticed, mental health is a rising concern for many across the globe.
Entertainment partnerships: And finally, we are still a young generation. We need to cut ourselves some slack and we do want to see entertaining content as well. Yes, we are pretty high maintenance!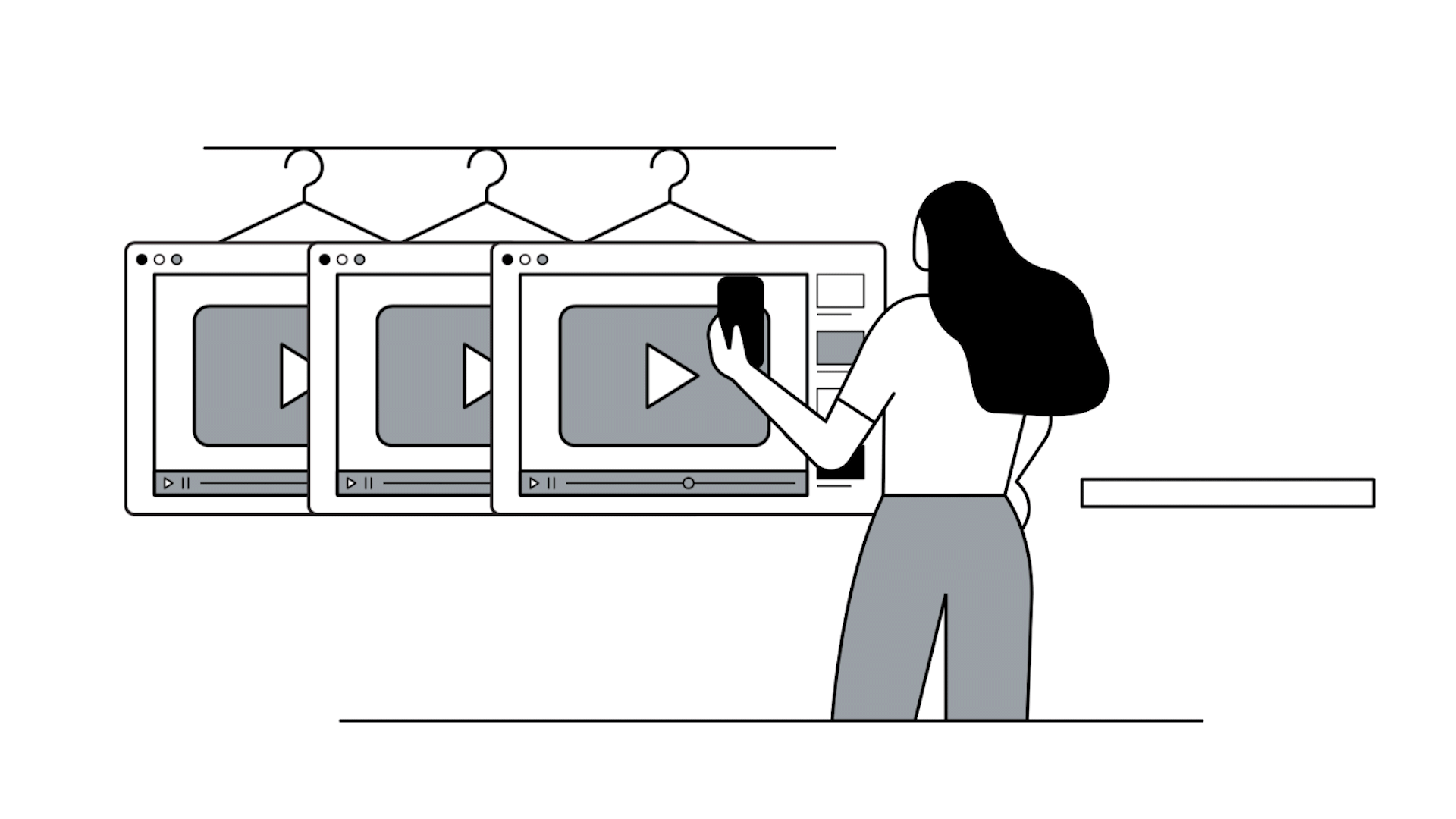 Cause marketing partnerships
As mentioned, brands need to have a purpose. Cause marketing demonstrates how brands tackle issues and follow their purpose or social mission. We want to see marketing related to the causes we care about more and more, and brands are adopting this. Partnerships are a big step towards implementing this kind of marketing.
In the following examples you will see that in order to create a kick-ass campaign, product or initiative, a pinch of creativity and out of the box thinking is sometimes necessary.
The #LeftoversChallenge is a contest created by the Mythical Kitchen channel that fights to minimise food waste. In this cause-related marketing campaign, Josh Scherer, a "FoodTuber" who hosts the Mythical Kitchen channel, teamed up with multiple food channel hosts to introduce the #LeftoversChallenge. The campaign supported the Restaurants Workers Community Foundation, an organization that advocates for hospitable and fair treatment within the restaurant industry and that has supported restaurant workers for the duration of the pandemic.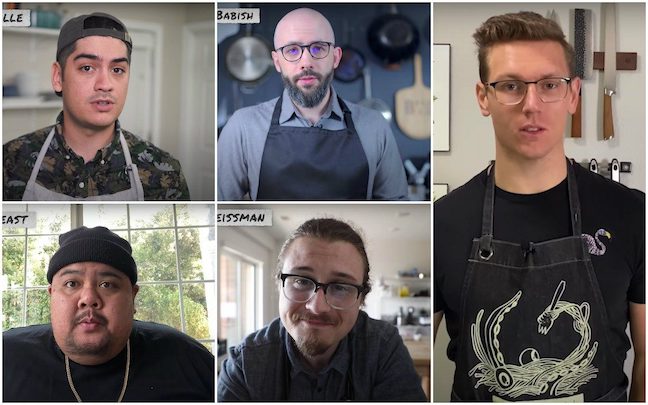 Boxed Water, the sustainably packaged trendy water brand, together with the organic tea shop, The Art Of Tea and the National Forest Foundation  created an aesthetically beautiful, sustainable and practical product. It consisted of a sustainable and travel-friendly bundle including 24-pack of 500 mL Boxed Water and 24 Art of Tea Matchasticks, an organic ceremonial grade blend of three Japanese green tea varietals. The purpose is to simply pull all ingredients together, shake and obtain a cold Matcha tea on-the-go. For each product sold, Boxed Water and Art of Tea committed to plant 24 trees in U.S. National Forests with the National Forest Foundation (NFF), the American NGO engaging citizens in community-based and national programs that promote the health and public enjoyment of the National Forest System.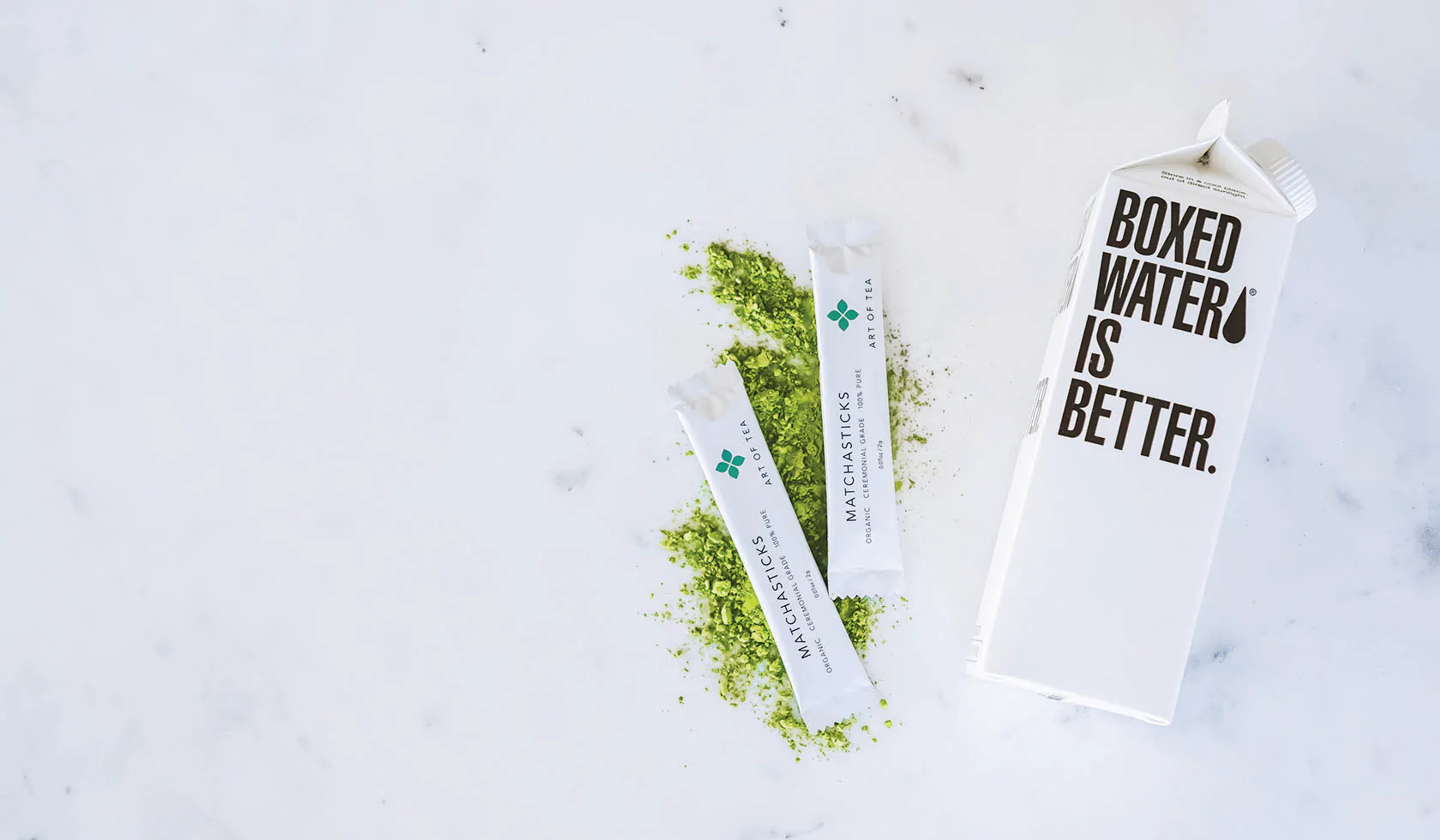 As a last cause-related collaboration, I chose a multinational company partnering up with an NGO: Nestlé's partnership with the World Resources Institute. Their alliance's aim was to provide more climate-friendly meals to foodservice settings. This became possible as a result of the collaboration with Cool Food Meals, the WRI initiative providing consumers low-carbon dishes and promoting more plant-based diets. These types of menus were available at dining locations such as retail food shops as well as hospital and university dining halls.
All these partnerships come from different business entities, but they all have one thing in common: by collaborating with an NGO, they try to make a change, and that's what matters! Corporate companies and non-profits have never really been aligned but they are starting now and I believe that is what our generation needs and wants to see.
Belonging building partnerships
Needless to say, we are a generation that went and is going through a lot. We increasingly want digital platforms to help us feel connected. Research conducted by Impero with 350 Gen Zers found that consumers are moving away from traditional social media and are instead moving towards digital gaming community platforms. The findings of the research showed that 70% of respondents joined a community to find a sense of 'belonging'. Gaming has been playing a very big role in this in the last few years.
Cause-related marketing can be achieved by a community as well. After all, a feeling of community and ethics can go hand in hand. When Amnesty International worked closely with Twitch they achieved great results by creating "Event Z". The goal was to bring together French streamers to collect donations that will support the charity. Organized on the Twitch streaming site, it has raised more money than any other French video gaming event. During the 2019 stream, Event Z raised €3.5 million for the charity.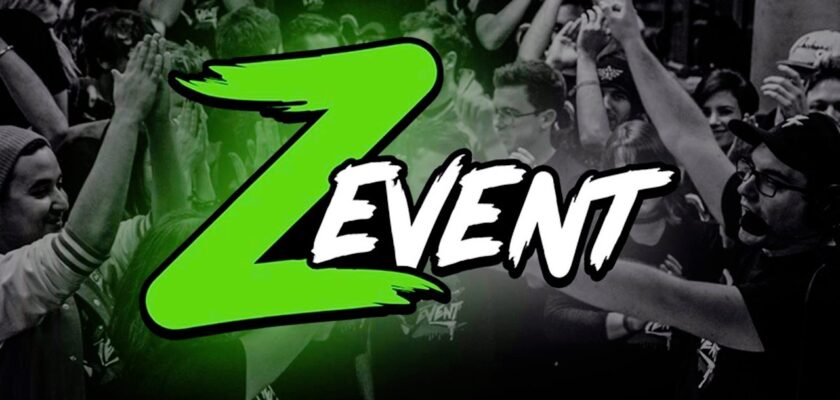 On a different level, Uber Eats collaborated with Wendy's to offer a special menu for gamers to watch livestreams according to an announcement by the burger chain. Wendy's "Never Stop Gaming Menu" includes combinations of items selected by five of the most popular streamers on the Amazon-owned livestreaming platform. For a fast-food magnate such as Wendy's together with the delivery service Uber Eats to enter a gaming community is a very strategic move in terms of expanding their audience and offering to the consumers a product or service that can be related to their passion. As for the consumers, deciding to purchase from the "Never Stop Gaming Menu" can make them feel part of a community as they are enjoying a menu that has been carefully selected by the influencers of their favourite platforms, and connects them even more to the community. The video games industry has grown remarkably over the last few years in particular. While, once, it may have been considered a smaller niche under the umbrella of the entertainment world, it is now a worthy rival to the movie and music industry and, in many ways, a current champion. With gaming involved, communities get stronger, and streamers can more easily unite.
Mental Health partnerships
Scrolling around social media, we can see that mental health is becoming a priority. We obviously want to see an improvement of social and environmental issues in any form, but what's also extremely important for us is to feel good in our health and mind. At the end of the day, we have been navigating mass uncertainty, tight-roping blurred work-life boundaries, and trying to avoid an ever-evolving virus. It has been a rough ride, to say the least.
In a study of 42,889 US participants in which approximately 40% were Gen Z, 50% of this younger generation said their mental health got worst compared to 37% of baby boomers. Brands definitely need to adapt to these trends. In this case, partnerships can often be the right way to go! It creates a win- win situation.
Colgate-Palmolive partnered with meditation app Headspace to offer weekly programming in the Hum by Colgate app that connects to its line of smart toothbrushes. Headspace will host "Mindful Moments" programming to help support healthier daily habits and urge Hum owners to smile more often, as per their announcement.
I believe this partnership could be very useful considering that both brands are related to a ritual or habit we go through daily. Our mind can easily connect them. Also, we like seeing that the brands we are using go deeper and have more to offer than just the product they sell!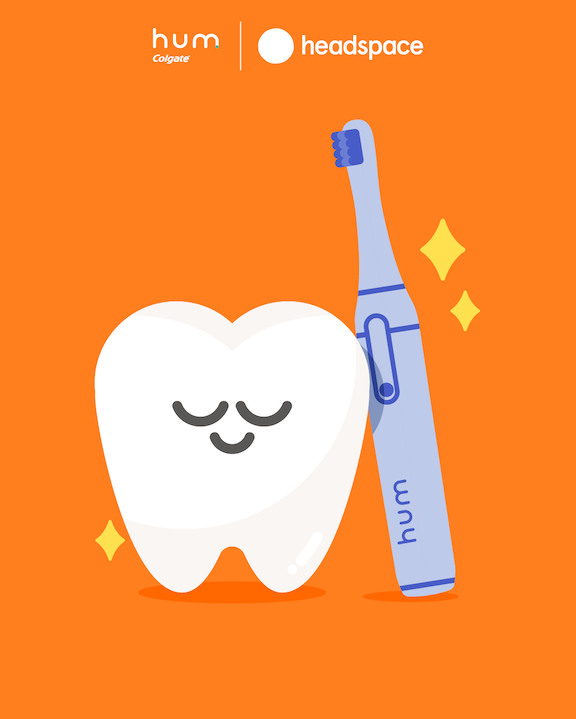 Dave (the TV channel) and CALM (the Campaign Against Living Miserably) have been partners since 2018, encouraging positive conversations around mental health. For World Mental Health Day on 10th of October, they created a campaign that consisted in a short and amusing clip to remind them that they are never alone in whatever they are going through, and that CALM is there always there if they need them. They raised awarness on the fact that open conversations can be had anywhere, with anyone and even the mst serious things in life can be sometime met with humour. The campaign was a big success as it conveyed a message of calm, trust and humour.
Entertainment partnerships
Speaking of humour, last but not least… we need to have fun! Laughter is the biggest cure to everything.
I have to say, it is quite a competitive world for brands as we are used to being entertained 24/7. For a campaign to strike out and really amuse us, it needs to have something very attention-grabbing, something that sparkles. In this case as well, this is where great partnerships come into play!
London Dry Gin Tanquerey partnered with Netflix creating a fun and aesthetically pleasing campaign to watch (you can watch via the link!). The campaign is set in the palace of Bridgerton, after the big success of the Netflix series, and stars Jow Jonas as a main character. He tries to learn how to be part of the royal family during his T-Time, that in this case, is a bit more hardcore and fun than tea.
Collaborating with artists and influencers can be a perfect way to engage more awareness and do something creative and unexpected. When CPG brands step out of their comfort zones, it is always appreciated. When they also make us laugh, even better. Who wouldn't love it!
Lady Gaga partnered with Oreo to promote her new album "Chromatica". This is a really innovative, creative and inspiring case of co-branding. The cookies were decorated with the artwork of the videoclip as well as using the same colour palette. Oreo launched a website called 'singing with Oreo' always in line with the singer's new album theme. Through the website, viewers were given the possibility to send kindness messages to their loved ones. On social media, Oreo celebrated the launch of the cookies with a scavenger hunt on Twitter, dropping clues every 24 hours, making possible clients and fans impatient. This permitted access to each other's followers and the reach of a wider audience for both parties. I believe launching new products or services in collaboration with artists could also be key to a sustainable life of the brand as it can give CPG company a creative side and a strong idea behind it.
Partnerships can be applied for many different reasons. One thing is sure: joining forces makes us stronger. Cross-sectional partnerships can be beneficial for both companies and consumers, and by connecting together different identities and skills, our needs can be satisfied more easily. It is very fun to see partnerships that touch different sectors, especially when it is related to social causes.
Companies should continue in the same direction considering that as Gen Z, we love being challenged with what we see!